small business websites
with superpowers!
A revolution in web design that makes it
super easy to get a stunningly designed,
professional website, all at the amazingly
affordable price of just £295!
let us do all of the
thinking for you!
Our team specialise in helping your business to get a professional site up and running . . .
without you even lifting a finger!
mobile optimised
websites as standard
To make sure your customers can reach you wherever they are, Launch Hero websites are both mobile and tablet friendly.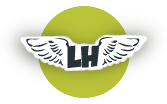 We specialise in getting businesses online for the
first time.  Let us help you with yours!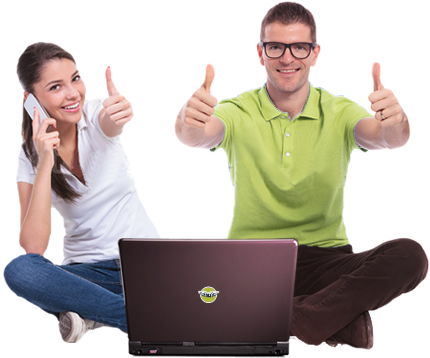 Open your business to the world!

The web has brought about a new way of doing business that connects you to millions of potential customers.  If getting online levels the playing field, a launch hero site can really set you apart from it.
First time specialists
All of our time and energy is dedicated to helping small businesses grow. By giving you all of the tools you need to run a business online, we're also giving you the very best chance of success.
Designed to grow with your business
We understand that running a business can be a fairly fluid experience – especially at the beginning. Our websites can adapt with you, letting you add your content or pages at the drop of a hat.
Breathe some life into your website!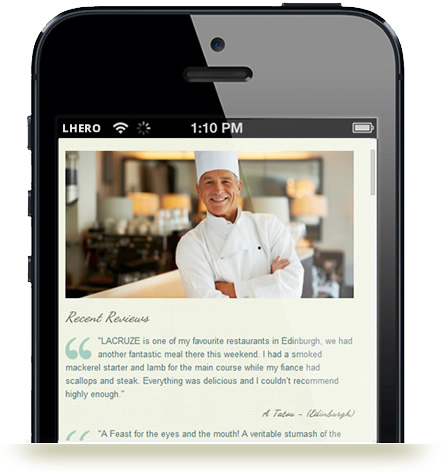 Refresh your website with a modern high-end design
Your website is your chance to make a great first impression. Having an outdated and poorly designed site can send your visitors running for the hills – or at least to your competitors!   We are almost obsessive about good design and use our design OCD to build websites that blow your competitors out the water.
Mobile & tablet ready
Today mobile devices have overtaken PC's as the most popular way to access the internet.  Our sites are designed to work seamlessly on every popular device and web browser so you can be safe in the knowledge that your customer can reach your beautiful new site wherever they are.
Future proof
We have built our sites from the ground up utilising the very latest web standards. This gives you the best possible chance to keep your site looking just as fresh, beautiful and relevant for years to come.
A revolution in web design
Our unique platform allows you to have the best of both worlds – a professional designer
ready to take care of everything without the extra zero at the end of the price!

Stunning modern design
We know that first impressions count so we've enlisted a team of award winning designers to make your site look super sexy.
Mobile ready
Launch Hero sites are optimised work on both mobiles and tablets so whatever the device, your customers can view your website in all it's glory.
We can do everything for you
Why pay money to companies who then ask YOU to go off and build your site? We'll take care of you after all we're the web designer and you're the customer!
Grow as your business does
Start out with a few pages and add extra pages or content as your business grows to power up your site any-time you like.
Fantastic value
Launch Hero websites offer simply stunning value for money. We dare you to find better anywhere – because we don't think it exists.
Everything you need for online success
A Launch Hero site is effectively the same as hiring a web designer to design a site,
build it, optimise it, get it live and look after it for you for an entire year.
Mobile optimised
Unlike some older websites our platform works on all mobile devices from Android to iPad.
Professional stock images
A picture says a thousand words.  Get FREE professional stock images included with your website.

Domain based emails
Use your existing account or we can set you up with a new professional domain based email account.
Fully secure hosting
Real people are monitoring your site 24/7 to keep things running as they should.
Your own domain name
We will set you up with a FREE .co.uk domain name. Existing domains can also be used too.
Update your content
Use our content management system or let us take care of any updates you want any time.
Design customisation
We have limitless mix of fonts, colours, images & content to make your site every bit as unique as you!
Analytical information
Access data from Google Analytics to keep track of who, how, and when customers have visited your site.
24/7 -365 support
All sites come with our UK based online and phone support should you ever need help.
Search engine friendly
Our sites are perfect for search engines, after all there's no point in having a website if no one can find it.
Ridiculously easy
We make things super simple to take the hassle out of getting your website up and running. 
Lots lots more…

This is just a small snippet of our feature rich platform and lots lots more to find out about.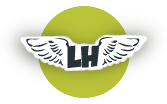 We've helped lots of amazing businesses get online
From Butchers and Bakers . . .
We have empowered small businesses of all shapes and sizes to get online . Whatever you do and wherever you run your business, our system can bend to fit your needs and more importantly – those of your customer. We work with tradesmen, independent shops, photographers and everything in between.
Tailored to your customers . . .
It's impossible to understate the importance of building for the right audience.  Our design team have amassed years of experience working for very different companies and therefore very different visitors. We'll find out about your customers and build a site specifically for them using our knowledge and any input from you.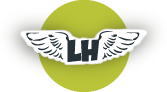 Thanks again, so glad we went with you guys! We are amazed with the new site. The fact that we got it for this price is simply unbelievable. I'll be recommending you to absolutely everyone, that's for sure

David Givan - (Givan Signs)
We absolutely love our new website, it's surpassed all our expectations. Our old site was pretty outdated and now we look super professional. Thanks guys you did an amazing job!

Janet Burns - (Stepping Stones Nursery)